The Cecil Aldin prints and etchings below, represent a selection of the many Hunting, Racing, Old Inns, Manor Houses, Cathedrals and Coaching and Dog paintings available by Cecil Charles Windsor Aldin. If there are any Cecil Aldin Prints that you are looking for then please contact us on 07889 800857.
Cecil Aldin ( 1870 – 1935 )
Cecil Aldin Dog, Hunting, Racing, Old Inns, Manor Houses, Coaching and Horse artist was born in Slough on 28th April 1870 and educated at Eastbourne College and Solihull Grammar School. He studied art at the RCA and under William Frank Calderon. Read More
Cecil Aldin illustrated hundreds of books throughout his lifetime, one of his first major commissions being Kipling's Jungle Stories. At 22, he took on a studio in Chelsea and began to obtain regular work and his illustrations were published in many magazines during the 1890s. In 1895 Aldin married, moved to Chiswick and became one of a circle of artists who between them formed the London Sketch Club.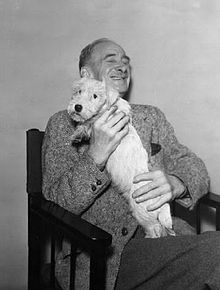 As Master of The South Berkshire Hunt, Cecil Aldin was a keen huntsman and many of his prints depict horses. Unusually, he also carried the horn with harriers, beagles and bassets, and drew animals of all kinds as well as his well-known hunting and coaching scenes, with humour and precision.
Cecil Aldin painted mainly in watercolour, but he was also famous for being a master of caricature in the drawing of both humans and animals. The quality of his art can be seen in most of his work, particularly in his many famous drawings of his family of dogs and his Dog Etchings which are second to none.
Cecil Aldin died in 1935 and his work is now highly collectible. He is regarded as being one of the most original and very best sporting artists of the twentieth century. 
Showing all 13 results