The Herbert Dicksee Etchings and prints below represent a small selection of the many Dog, Wildlife, Countryside and Agricultural paintings available. If there is anything in particular that you are looking for by artist Herbert Dicksee then please contact us on 07889 800857.
Herbert Dicksee Dog, Agricultural, Countryside and Wildlife Artist was born in London in 1862 into an intensely artistic family. Read More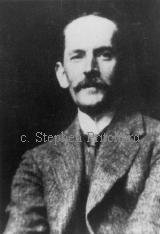 His grandfather had two sons, John Robert Dicksee, Herbert's father, and Thomas Francis Dicksee. The two bothers married two sisters, and both couples had two children in turn who were to become known as painters. One of his cousins was the noted Victorian painter Sir Frank Dicksee, whose success was so great that he was eventually elected President of the Royal Academy in 1924. Frank Dicksee's sister, Margaret, and Herbert's sister, Amy, were both also successful painters.
Herbert Dicksee himself was a painter of animals and historical genre scenes, but he was also an etcher and mezzotint engraver. He studied at the Slade School, later taught drawing at the City of London School and he exhibited his work at the Royal Academy from 1885-1904.
His best-known work depicted lions and other wildlife but he also produced work copied after other great contemporary artists, including his cousin and Sir John Millais.
Dicksee is also well known today for his depictions of dogs, all painted from life. Many of the dogs were owned by members of his family and Dicksee himself owned breeds including the deerhound, bloodhound, Dandie Dinmont, pug, bull terrier and French bulldog. Perhaps Dicksee's best known dog picture was entitled Where's Master?, which was produced following a commission from King Edward VII to paint his favourite dog, a terrier. The painting is also known as Caesar.
Herbert Dicksee died in 1942. 
No products were found matching your selection.